Get Involved in the Continuous Improvement Community
UC San Diego staff benefit from a multitude of ways to get involved in the continuous improvement movement. From an annual conference to communities of practice to a "go team" of Lean Six Sigma experts, there's a place for everyone! Below are just some of the ways to get involved!
Annual Conference: Process Palooza
Process Palooza celebrates UC San Diego's commitment to business excellence, operational efficiency and continuous improvement. It's a high-energy conference that leaves attendees with real lessons learned and actionable takeaways. What truly sets Process Palooza apart is The Great Innovate. Teams go head-to-head putting their Lean Six Sigma skills to the test to improve real campus processes. Process Palooza returns to the UC San Diego campus August 21-22, 2024!
Learn more about PROCESS PALOOZA
Business Excellence Takes Center Stage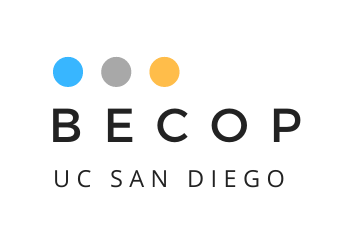 The Business Excellence Community of Practice (BECOP) looks to leverage expertise, knowledge, and resources across UC San Diego to build a broad and diverse network of practitioners interested in creating an agile, sustainable, and supportive infrastructure and a culture of continuous improvement. Our purpose is to enhance organizational insight, business judgment, and strategic acumen by capitalizing on our collective knowledge of the UC San Diego program, project, and process management initiatives.
Lean Bench 
Lean Bench members support and advance UC San Diego's Strategic Plan goal of creating an agile, sustainable, and supportive infrastructure by ensuring a dedication to service, people, and financial stewardship. The cohort of selected Lean Bench members are recognized as process improvement experts across the institution. They not only receive training to ensure consistent efficiency and excellence across campus but are also presented with opportunities to apply their skills to improve campus processes and bring value to the university. 
Learn more or get involved with Lean Bench